SLICKLINE SERVICES
ZIL Slickline Services offer a wide range of quality services on land, swamp and offshore locations with the use of portable wireline units.
These services include:
Wax cutting service
TRSSV lockout service
Zone Changes
Swabbing services
Sand Bailing
Bottom Hole Pressure/Temperature Surveys
Communication Checks
Mechanical Caliper and Perforating Service
Gas-Lift Services
Bottom Hole Sampling
Well Plugging/Unplugging
Fishing and a host of other Services.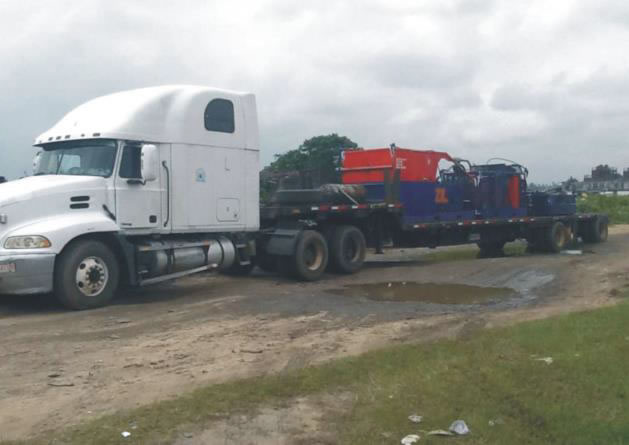 Some innovations we provide include:
Electronic Depth Recorders
Electronic Surface Pressure Monitoring Equipment
Tubing Hanger Plugs
Slickline Set/Retrievable Bridge Plugs
Electronic Downhole Shut-in tool (DHSIT)
Hole Finders (Tubing Leak Detection Tools)
Electronic Flow Meters
We also provide services such as 5,000 psi and 10,000 psi equipment for Slickline with Hydraulic BOP, Lubricators, Weight Indicator, Hydraulic Stuffing Box for Slickline and Grease Injection Unit for 3/16" lines, Hay Pulleys, Slickline wires and Braided cables.
SPECIFICATIONS OF WIRELINE EQUIPMENT
ZIL carries out Slickline Services with the following equipment;
55HP Hydraulic-driven single unit with 22,000 ft. of .108" regular Slickline plus complete set of wire-line tools.
70HP Hydraulic-driven double drum unit with 22,000 ft. of 0.108" Slickline and 20,000 ft. of 3/16" cable plus complete set of wireline
tools.
These are hydraulically powered twin-drum units with enclosed cockpit. The skid construction is of Aluminium to reduce weight with a tubular steel crash frame to project the Operator in event of accident.
Some of the specifications of the wire-line units are;
Skid size is length 146"  45" width x 67" height)
Operator's cabin size is 44" width (54.5" depth (67" height).
A large safety glass window provides view to Reel + Rig area while a swivel chair with height adjustment is fitted with a two point lifting eye at top center for positioning.
A three-speed transmission provides regulated Reel speed from 10 FPM to 3,200 FPM.
Drum capacity for .108" wire is 24,000 ft.
Drum capacity for 3/16" braided wire is 22,000 ft.
Braking is supplied by FERODD lined steel band brake.
Measurement in feet or meters is provided via a 16" circumference measuring head with mechanical driven readout in Operator's cabin while weight is measured with 4,000Ibs Martin Decker weight indicator mounted in the cabin.
ZIL can also provide 0.108", 0.125" Slickline and also 3/16" Dioform cable capable of pulling 6,000Ibs.
Power is supplied to the wireline skids by diesel driven hydraulic power packs. The power pack is mounted in 2" box section crash frame with central lifting eyes and forklift pockets at skid base for ease of transmission.
The specifications are as follows;
Diesel engines rated at 70HP at 1,700 PPM.
Hydraulic is supplied by single stage 35 GPM hydraulic reservoir and has full flow radiator mounted oil cooler.
Start-up is supplied by hydraulic inertia starter thereby eliminating need for electrical equipment (for safety reasons)
Temperature and Pressure monitoring of power pack is through capillary-operated gauges.
Hydraulic PTO is via flow and return hoses of R2-20 flow with Aeroquip sockets and R2-24 return with Aeroquip sockets. All Hydraulic hoses are swaged with burst pressure of 5,000 psi.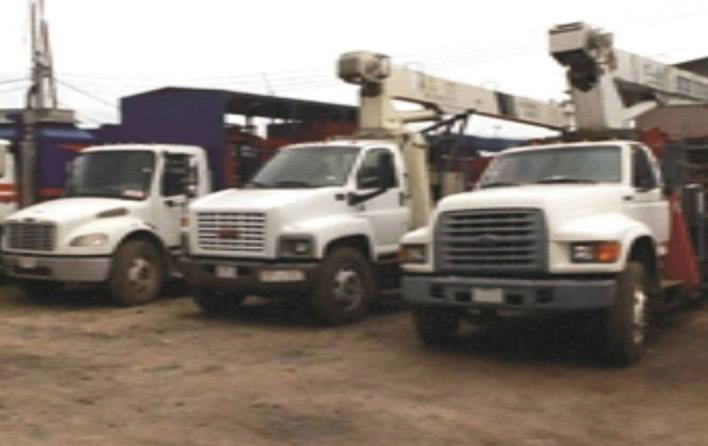 ZIL Truck- Mounted Wireline Skid Unit going for Field Work
ZIL Wireline Truck & 2 Crane Trucks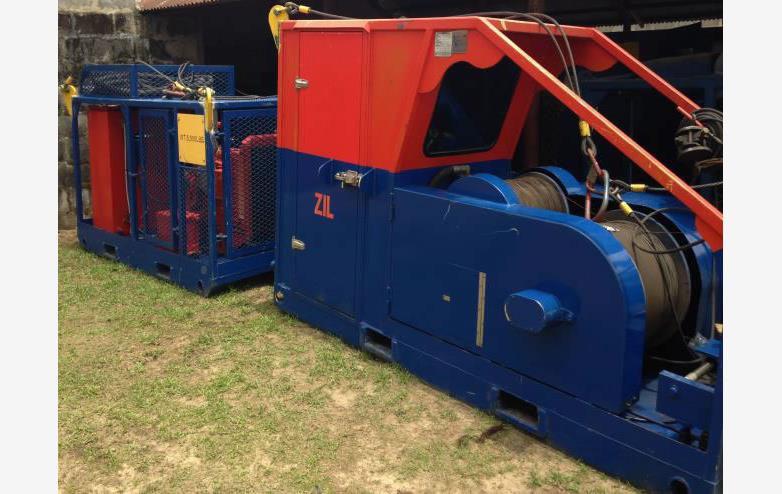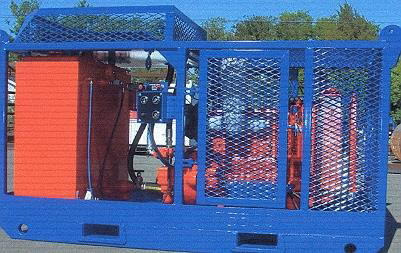 ZIL DD WIRELINE UNIT & 75HP POWER PACK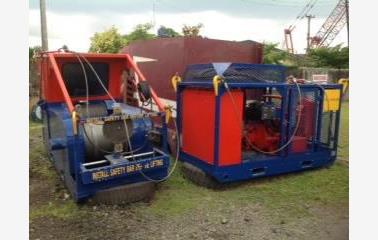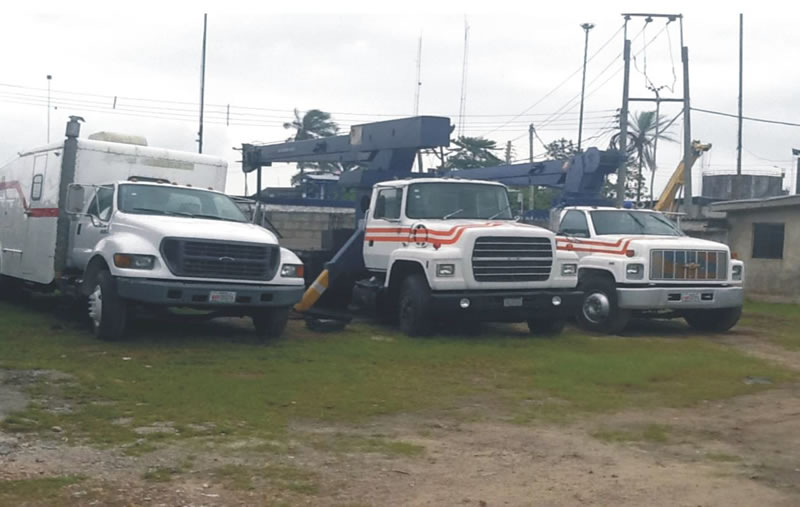 Double Drum Wireline Unit ZDDU-004 And Power Pack ZPPU-004
ZIL CUSTOMISED WIRELINE TRUCK AND 2 CRANE TRUCKS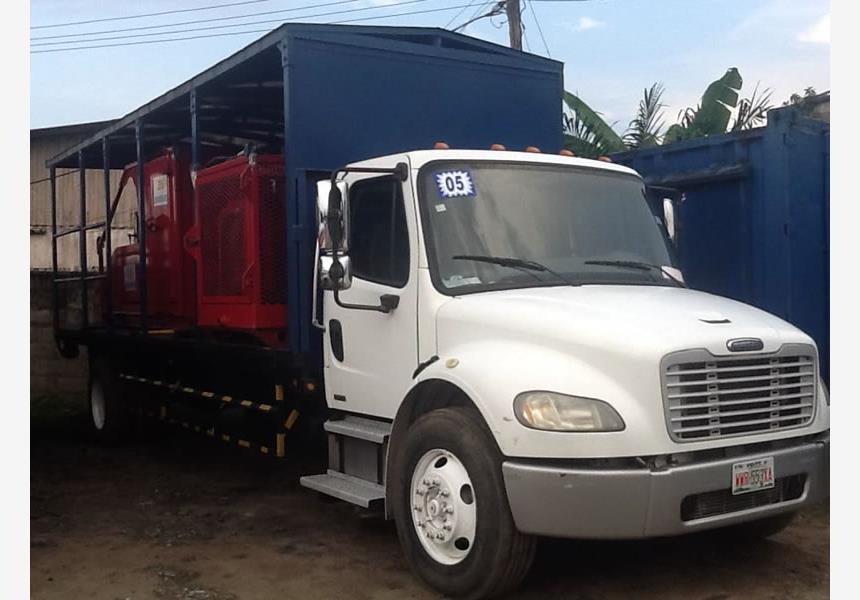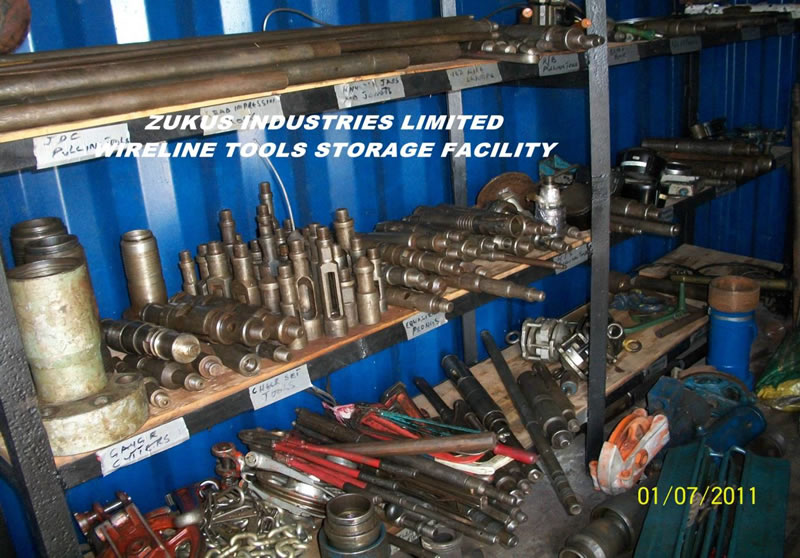 ZIL Automatic Wireline Truck Mounted with DDU & PPU
Zukus Industries Limited Wireline Tools Storage Facility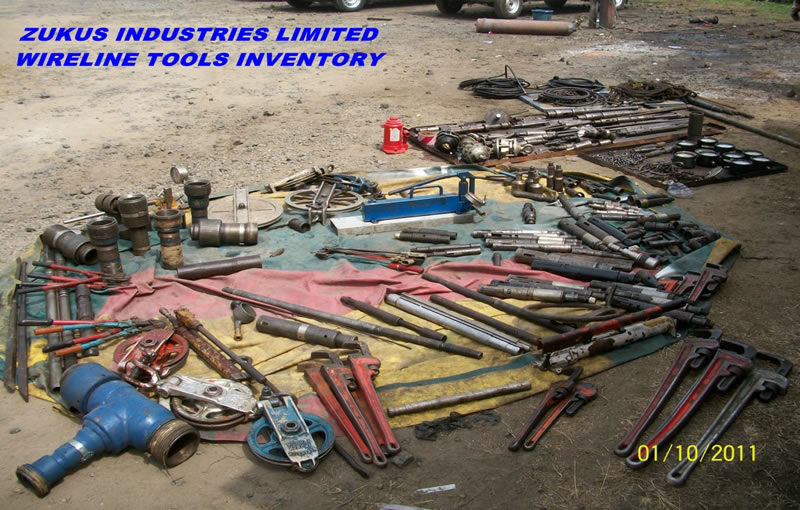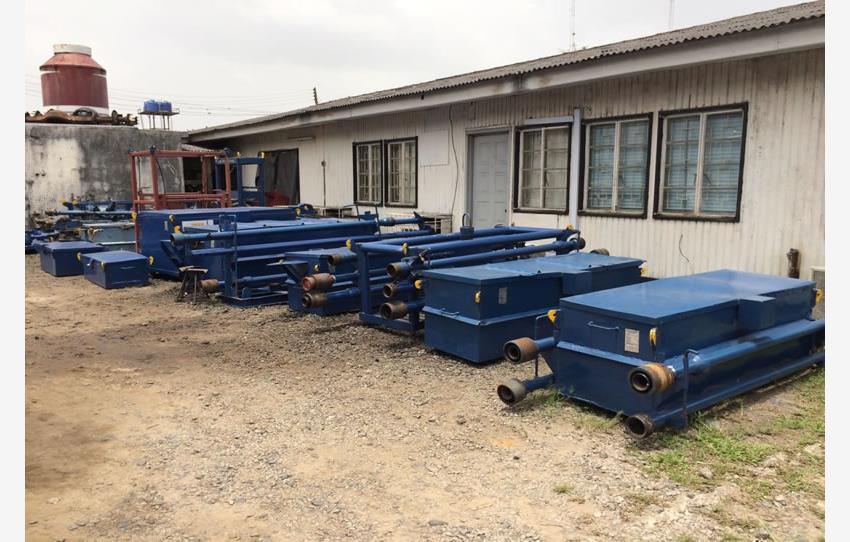 Zukus Industries Limited Wireline Tools Inventry
ZIL Gardner Denver Swab Pump – 5000psi