BOTTOM HOLE PRESSURE/TEMPERATURE SERVICES

ZIL is committed to getting reliable Bottom Hole Pressure/ Temperature data by using high precision Electronic and Mechanical gauges.

Some of the services provided are;
Pressure Build-up, Drawdown, Flowing gradient, Static gradient, Isochronal, Injectivity and Multi-rate tests as well as interference tests.
PVT and Nodal Analysis
Production Logging and Monitoring of flow at sandface through the use of Flow meters and correlating downhole data with surface pressure data by using highly sensitive Electronic Surface Monitoring equipment
Electronic Downhole Shut-in Tool (DHSIT)
Semi-Permanent/Permanent installation of pressure/temperature probes and flow meters.
Pressure Transient Testing which involves measuring pressure variation with time in wells and subsequently estimating fluid, rock and well properties
Analysis of Bottom Hole Pressure tests to obtain reservoir parameters such as porosity, permeability, skin and other related data.
Electronic Memory Depth recorders (Wireline Informer).
SPECIFICATIONS OF BOTTOM HOLE PRESSURE / TEMPERATURE EQUIPMENT
Zukus Industries Limited appreciates the need to use reliable equipment in acquiring data during Bottom Hole Pressure/Temperature tests since it is an important source of information to the Reservoir Engineer. Hence, we offer the Client a wide range of instruments that can make for easier achievement the Reservoir Engineering objectives. These instruments are Electronic Memory Gauges.

ZIL offers the Client the following types of gauges;
PPS28 Quartz Gauges
Spartek Quartz
The above gauges are calibrated as required by the Client. Exercises like calibration of data, charts and calculations may be presented for prior approval before the gauges are run if so requested by the Client. It is a policy in ZIL to recalibrate our gauges after every 10 runs or on request by our Client. We also offer our Client electronic gauges in the range of 5,000 psi, 10,000 psi and 15,000 psi.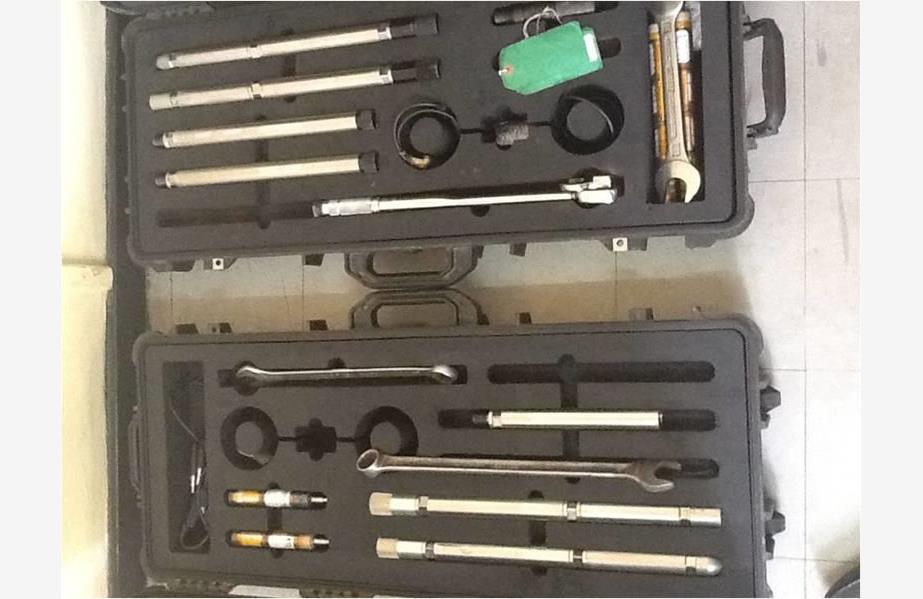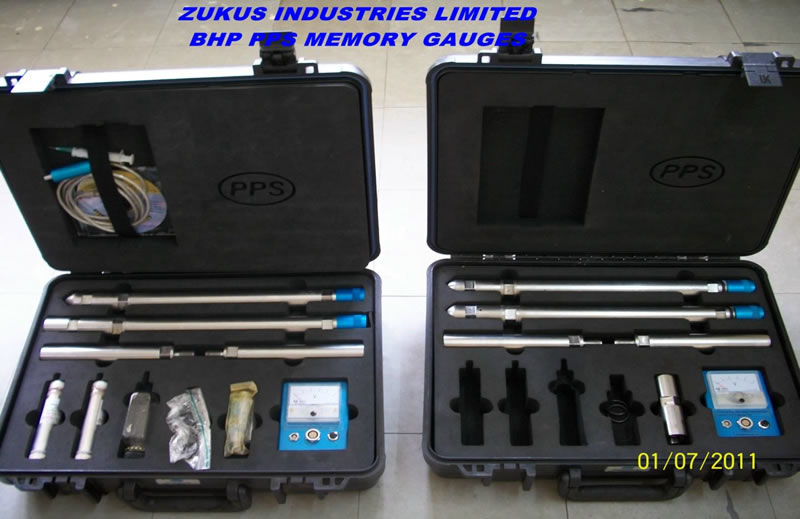 SPARTEK QUARTZ MEMORY GAUGES (2 SETS)
ZIL PPS28 ELECTRONIC MEMORY GAUGE – 5K Psi